Café Gratitude
639 N. Larchmont Blvd, Los Angeles, CA, USA
Larchmont Village is one of those neighborhoods populated with very successful people who want to be seen more as conscious and compassionate than as rich and white. The shops and restaurants cater to the sophisticated adult with a taste for the finer things, but whose self-image is still much more rooted in Venice than Brentwood. Free spirits with million-dollar mortgages!
It's a bit much. Not exactly pretentious, but precious and definitely a scene. So if you're at all like me, you'll probably want to completely steer clear of Café Gratitude.
Even for Larchmont, this place is really in love with itself. The concept is a little cutesy—it's all about positivity, feeling enlightened, and so forth—but taken to a freakish extreme. A remake of L.A. Story would be almost need to film a scene here.
Now, don't get me wrong: I've been vegetarian and vegan for long stretches, so I have a high tolerance for organic hoo-ha. But the menu here is like a team-building exercise at a new age retreat. Everything has an interchangeable name such as "I'm Alive," "I'm Fulfilled," and so forth, and you have to carefully read through the descriptions to figure out what you're actually ordering.
To dig the hole a little deeper, they actually make you say these dum-dum names while ordering, which is downright embarrassing. You can't just say "I'll have the macrobiotic bowl and an orange juice" or whatever. Like, when I ordered "a lemonade," I was pointedly corrected by the server—very, very quietly, mind you—to "I'm Refreshed."
It felt like having lunch with a cult—a nice cult, sure, but they all start out that way. Hell, to this day the best babyback ribs I've ever had were at a birthday BBQ in Jonestown.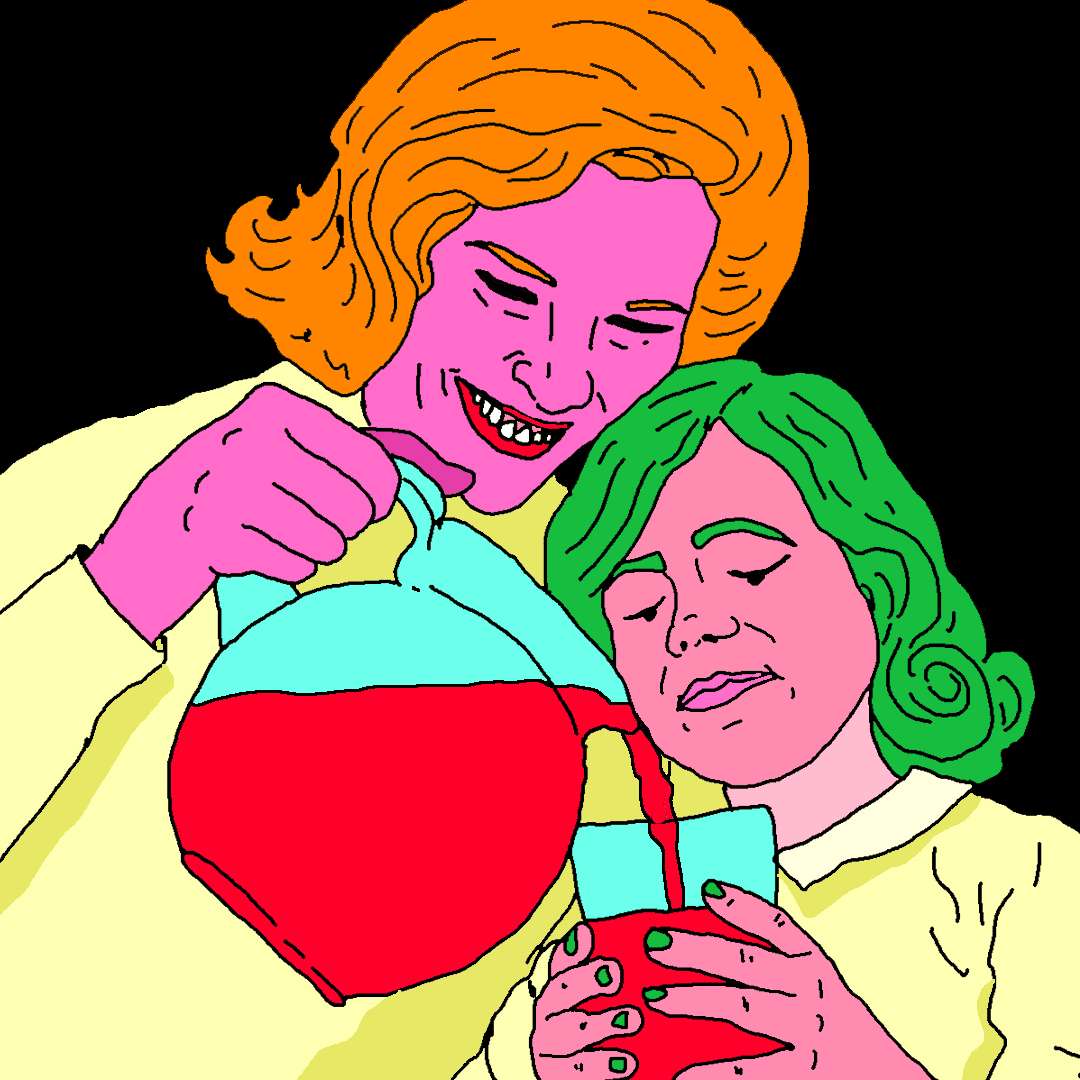 As to the food itself, it's very good. It's not one of those vegan joints that just tries to mimic meat dishes with seitan or whatever; they really come up with interesting and thoughtful combinations of ingredients.
I had, the BLT—oh, sorry, "I'm Transcending"—a clever faux-BLT made from coconut slivers and avocado on ciabatta bread, and the aforementioned "I'm Refreshed" (a lemonade that was, depending on the sip, completely bereft of sweetness in favor of ginger-water; or overwhelmingly tart, regardless of how much I stirred it).
The wife went with "I'm Effervescent," another gingery concoction that I didn't like all that much, and "I'm Extraordinary," two tacos that were full of great flavor and texture. Both entrées came with a simple, tasty mixed green salad.
The service was faultlessly friendly, all smiles and helpfulness. Even the reciept had "Thank you!," a peace sign, and a smiley face hand-drawn on it by our server. And the people-watching was excellent, obviously. And while I'm probably too inherently cynical to really embrace this place for what it is, I couldn't help rolling my eyes a little the entire time.
Maybe I should just open up a competing place called Café Hostility, with meat-based dishes like "I'm a Shitty Person," "I'm Sick of White People," and "I'm Fucking Your Fucking Wife." Everything would be dipped in duck fat and the waitstaff would punch you to remind you you're alive!
Unfortunately, that place would be a bit too honest for L.A. Really though, is it me that's cynical, or the clientele here? Take, for example, the dour-looking hipster girl who unapologetically jacked the parking space I was about to pull into, made no acknowledgement of this whatsoever despite staring at me with dead eyes, then proceeded to walk straight into Café Gratitude.
Kindness! As with everything in this town, it comes with an underbelly.
Review by Ambajesus Boomhouse, November 2011