Duke Of Perth
2913 N Clark St, Chicago, IL, USA
Tootling about on Facebook to see how the grand-daughters of my former schoolmates were shaping up, I stumbled upon a mention of a "Burns Night" celebration being held at The Duke Of Perth, one of Chicago's properest Scottish pubs.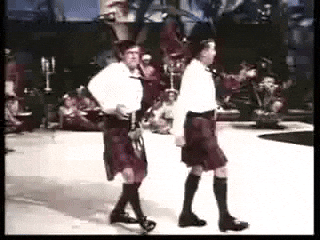 Sure, in this country Robert Burns is essentially a one-hit-wonder ("Auld Lang Syne," arguably his worst single!), the "Susan Boyle" of his day. But in his native Scotland, Burns is a national treasure, and his birthday is celebrated with a special meal and even more drinking than usual.
This was going to be too good to miss—so I changed into my finest kilt (well, technically, it's a skort I purchased from the women's shelter charity sale) and off I went!
I had been to Duke Of Perth before, but it was a long time ago, and I'd since been to Scotland—so I was curious how different my impression of it might be now. The place itself is fantastic—it's authentic to the core, the whisky list is absolutely massive and expertly curated, and the food all around looked top-notch.
The downside: it's not in Scotland, it's in Lincoln Park. As such, the crowd (none of whom seemed to be here for Burns Night specifically) is perhaps just a sliver better than your typical yuppie … uh, "Chads," "Choads," whatever you want to call them … that populate any of the other random pubs in this yecchy part of town. Which is a shame, because the atmosphere otherwise is quite nice, and the staff entirely friendly.
A proper Burns Night supper! Haggis, neeps, tatties, and some oats for texture. Everything was very tasty; the haggis was actually a good deal better than any I'd eaten in Scotland. I'm not sure I'd had neeps (swede) before but the turnipy flavor was delicious.
Oddly, the server wasn't even aware of the Burns Night special when I ordered it, so it seems like no one else knew it was happening. There must be a disconnect between the in-house staff and whomever maintains their Facebook page.
Oh, that reminds me … I still have so much more Facebooking to do tonight! Those little duckling-faces aren't going to 👍 themselves, you know!
Review by Timothy Hay, January 2019