El Compadre
7408 W. Sunset Blvd, Los Angeles, CA, USA
There are two things I like to do with The Lady In My Life (yes, she used to date Michael Jackson, can we move on?): one is talking about Michael Jackson, the other is hitting the town for some good ol' Gringo Mexican. Specifically, Gringo Mexican circa the mid-'70s, in a place that hasn't changed since then, and ideally dressed like a couple of rock stars. On nights such as this, only El Compadre will do.
The food ain't the best, but the atmosphere is so quintessentially Sunset Strip that you almost catch syphillis just from walking in—but who's complainin'?! It's dark, a little grimy, and seemingly made entirely of red leather. The kind of place where they probably wouldn't say anything if you set up a couple rails right on the table to snort with your meal—not that I've tried this. I'm a gentleman; I use the gentleman's room.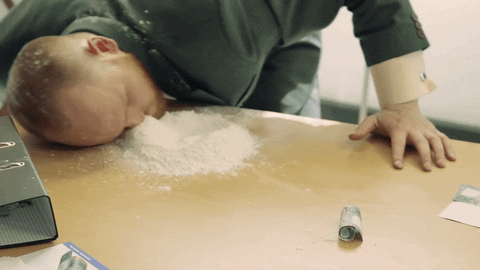 For such a popular place on the Strip, it's actully extremely non-scene-ish. We tend to get treated a little like royalty because we act like a little like royalty (specifically, Princess Beatrice of York and King Väinö of Finland). On this visit, we started with a couple margaritas, followed by some tortilla soup with tortilla strips so soggy I initially thought they were cheese … pretty flavorful though.
Then, a Vagabundo combo (taco, enchilada, rice, and beans) and the camarones a la diabla. Admittedly kinda mediocre, but this is one of those places that gets a pass on the food because it's such a good time. You never leave El Compadre thinking "MAN that was tasty!," but you always leave thinking "MAN that was fun!"
Maybe El Compadre is past its prime, who knows. I personally love places in Hollywood that still do it like they did it when AIDS was both your biggest Saturday night gamble and the source of your best Saturday night jokes. I mean, shit, if this place was good enough for Guns N' Roses while recording Appetite For Destruction, it's good enough for me any day of the damn week!
Review by "Super" Tiny Tampons, April 2012