El Paso Cantina
2404 W. Sepulveda Blvd, Torrance, CA, USA
I harbor a pretty deep nostalgia for '80s-style GringoMex™ sit-down restaurants, and I'm amazed how many still exist in Southern California. Problem is, whenever I find them, they're frozen in time, but that time is usually somewhere around 1997, long past their '80s heyday, yet not long enough ago to seem "kinda cool."
I guess the cruel passage of time is inevitable, but it's still a little sad, like when you see what Tempestt Bledsoe looks like today: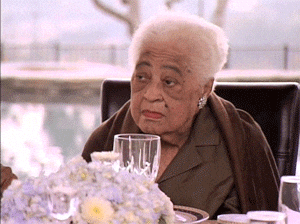 And next week on "Eulogy For The Eighties," a special look at how necks worked back then: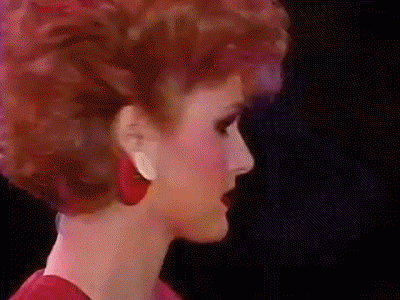 Oh right, El Paso Cantina …
In every respect this place is extraordinarily, depressingly perfunctory, almost as though the last time the owner set foot in another restaurant, it was a 1986 Chi-Chi's. It's like a girl with such low self-esteem she takes it as a compliment when you say she looks like Mimi Rogers.
The service is SUPER friendly, but a little sad, like this is the best place the employees can imagine working in, and everyone's just gonna keep the margarita's flowin' 'til the ship finally goes down one day.
I got a lunch combo with a crispy ground-beef taco and rice and beans, and a Pepsi to drink. The taco was weirdly un-unified, like the beef, shell, lettuce, and cheese were completely unrelated components. I'm not sure how this even happens. The chips and salsa were forgettable; the rice and beans as canned as the laughter that accompanied most of what Tempestt Bledsoe said from 1984 through 1992.
At some point, perhaps sensing how underwhelmed I was, the server brought out their "hot" salsa, with a bit of a warning … of course, it was a mild Pace Picante-ish type deal. It was like coming home to the wife you're divorcing, and she's bought an optimistic new nighty from K-Mart. This was the first time I've ever had a restaurant start to feel clingy.
$11.97 with tip. Maybe this is a great place to come for happy hour "margs" after work at any of Torrance's many soul-crushing corporate and retail jobs … for me it was basically just a waste of a meal. I had to leave before any of the staff begged me to stay and promised to "be better." I don't know if codependence is a cuisine, but if it is, El Paso Cantina deserves a James Beard Award.
Review by Pauline Kale, March 2011