Five & Dime General Store
58 E San Francisco St, Santa Fe, NM, USA
Downtown Santa Fe kind of feels a bit like one of those fake "streets" you'll encounter inside an amusement park, where all of the shops and eateries are clearly part of a singular monstrosity, yet they maintain phony individual identities, like the "old-timey ice cream shoppe," the "local neighborhood pizza parlor," and so forth.
This part of town is so bombastic with tourist traps that I can only hope it's not the only side of Santa Fe most visitors see. That said, it's a pleasant enough place to walk around if you're not fazed by the grossness of the average tourist, and there are certainly a few stores worth a look-see, such as Five & Dime General Store.
For the most part, Five & Dime is your standard souvenir bonanza-rama, where you can load up on t-shirts, magnets, postcards, knick-knacks, and whatever else you want emblazoned with "SANTA FE." But in the back, there's a charmingly crappy little snack bar where you can overpay for a properly prepared Frito Pie.
Five & Dime was apparently once a Woolworth's prior to the area's homogenization, and the Frito Pie here is a holdover from that era, when you could get what Anthony Bourdain described as "a warm dump in a bag" for a nickel or whatever. Chili, cheese, and onions poured into a bag of Fritos, which thereby becomes a convenient little feedbag as you amble the Plaza.
The chili itself is a little nondescript, and you can definitely get better Frito Pies all over the city, but I must say, there is something about the ritual of it here that makes it absolutely worth trying—once. By your second visit to Santa Fe, or if you're a local, you'll probably have zero need to even be in this part of town, unless you're masterminding a turquoise heist. In which case, brava!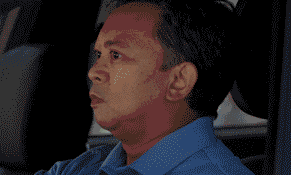 Review by Wimpempy Tarlisle, March 2017