Hollywood Pies
6116½ W Pico Blvd, Los Angeles, CA, USA
Hollywood Pies was never actually in Hollywood, though in its early years it might as well have been, because getting a pizza from them completely felt like a drug deal. Sketchy! You'd get the address—which changed a lot—via social media or a cellphone number (which also changed a lot); place your order, then go out to meet someone … either waiting outside somewhere in a car, or emerging from the garage of a house … pay in cash, and abscond with your Hollywood Pie.
It was pretty glorious. Indeed, this town is the only place where getting a pizza can be a seedy underground experience, while an actual drug deal is more like just ordering a pizza.
But, just as Al Capone was able at some point to "go legit," Hollywood Pies outgrew the need for speakeasy-style passwords and secret handshakes, securing a bona fide dine-in space near Pico and La Cienega. Though small, it's usually pretty busy, with lots of presumably local couples enjoying big, very non-Hollywood facefuls of Chicago-style deep dish—the only place I've encountered anywhere in L.A. that does it to the same level of a real-deal Chicago pizza joint.
Their pies are in the Lou Malnati's mold, and while they don't nail the sweetness of the sauce quite like you'll get there or a comparable top-shelf Chicago pizzeria, everything else is right on the mark: the crust isn't too thick, there's a nice layer of Wisconsin-sourced cheese on the bottom, and the toppings are tasty, fresh, and plentiful.
I've tried pretty much everything on the menu, but usually go with the Classic Chicago (sausage and ricotta), the Mancini (sausage, green peppers, and onions) or the Bugsy (sausage and pepperoni). Oh wait, that's almost the entire menu. EAT IT ALL!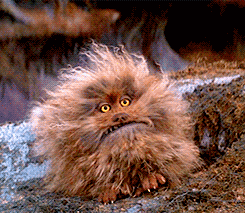 The romance of Hollywood Pies was probably more interesting when it was a moving target, but the quality of the product has definitely become more consistent with the benefit of a kitchen that isn't always "bugging out" like a Mobile Army Surgical Hospital or a Meth Lab.
Review by Wimpempy Tarlisle, November 2015