La Choza
905 Alarid St, Santa Fe, NM, USA
Out amblin' around Santa Fe, I was struck by the insane majesty and splendor of the New Mexican sky.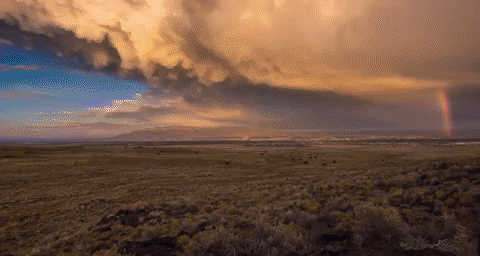 But then I realized that it was approaching dinner time, and I had gone at least six minutes without stuffing my face full of delicious New Mexican fare! How on earth was I going to keep up with my newfound New Mexican farts?
I don't eat like this at home, but when I'm on vacation, all bets are off. Why, once in Puerta Vallarta, I inadvertently ate part of a child's hand, erroneously thinking it to be part of the resort's buffet. It was better than the carnitas, too!
As fate would have it, I just so happened to be passing by La Choza right as they opened at 5PM. Lady Luck was really on my side today, because this is about the only moment I could have been passing by and actually gotten a seat!
I had heard this place was a gem, but at the time I had no idea it literally fills up almost as soon as they open, leaving slowpokes, dilly-dallyers, pussyfooters, and meanderers to wait their turn for some of Santa Fe's most beloved grub.
Why, if I'd have arrived even a few minutes later, I'd have had to wait like some gah damn dilly-dallyer! Sorry to resort to such coarse stereotyping.
La Choza may or may not be one of the best restaurants in Santa Fe, but it certainly is popular as fuck. When those who are "in the know" show up in droves as soon as the doors open, you know it's gon' be goooood.
Dining alone, I sat at the crowded bar with an assortment of folks who were less focused on dinner and more on the margaritas, of which there are about 10,000 options. I started with a Silver Coin along with some chips and salsa while pondering the menu.
About halfway through the drink I was already ready for dancing, but stuck to the plan, as my colon wasn't going to blow itself out. I had the combination plate with pork adovada and a crispy beef taco.
In retrospect, I regret not eating more carne adovada while I was in town; it's insanely good, and not too well-known outside the Land of Enchantment. Served with those fresh-made, pillowy sopapillas … YUM, CHOMPCHOMPCHOMP, MMMMSSSGOODD, NOTHERSILVERCOIN PLEEEASSH.
The energy was so jovial in here, I threw caution to the wind with a third margarita (a Silver Spur), so the meal ended up costing me about $60, which is a little insane for one person, but fuck it.
I was in the Fe … I was having fun … and I got pretty fuckin' lost walking back to my friend's place. But all things considered, wandering around Santa Fe with a belly full of adovada and tequila ain't the worst way to spend one's life!
Review by Wimpempy Tarlisle, March 2017