Langer's Delicatessen
704 S. Alvarado St, Los Angeles, CA, USA
Recently, my doctor diagnosed me with high blood pressure and stressed urgently that I take steps to drastically lower my sodium intake, especially from salty meats.
To that end, I left his office and went directly to Langer's for some pastrami.
Ridiculous, I know. But how can I trust doctors when it's been proven that vaccines cause autism? What, you think Dustin Hoffman could have pulled off Rain Man if they hadn't shot him up full'a IPV (Inactivated Polio Vaccine)?! Not to mention he was poppin' OPV (Oral Polio Vaccine) the whole fuckin' shoot!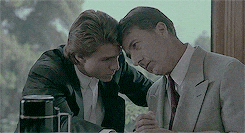 Oh, right … Langer's …
Ah, Langer's. Home of #19. Now, there are plenty of places with really good sandwiches; plenty of places with fuckin' great sandwiches; but only one can have the best sandwich. And often this is a highly subjective determination. But when it comes to pastrami sandwiches, I feel like not acknowledging Langer's as the best is simply an act of petulance. Or perhaps treason!
Pastrami with Russian dressing, Swiss cheese, and cole slaw on rye. Like the restaurant itself, it's simple, classic, and honest. But the quality of the ingredients is unbelievable. Everyone has pretty much the same reaction: before trying it, they question how it could possibly be as good as everyone says; upon eating it, they cum in their own mouths.
It's a sandwich you think about for days and days after having it. In this way, it's a lot like a really expensive escort … every subsequent pastrami sandwich you'll have, even the fuckin' great ones, just won't measure up. Much like me with that expensive escort!
Review by Stinky "Pete" Vinegar, October 2013