Lupe's No. 2
4642 E 3rd St, Los Angeles, CA, USA
I asked Lou Bega where we were eating today, and he said … "Lupe's No. 2!"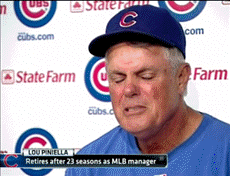 Oh, sorry, that was Lou Piniella. And we don't want to be talking about Lou Piniella's "No. 2."
Lupe's No. 2 is an East L.A. classic if ever there was one. It's a place everyone loves—on a given visit, the counter will be crowded with locals, firefighters, LAPD, gangbangers, young folk, old folk, folk singers, and losers like me, shoulder-to-shoulder, chompin' down on greasy grub like it's 1954. With "12 kinds of burritos" and the single best hard-shell ground beef taco you'll ever eat, Lupe's is the kind of place you either love, or haven't tried yet.
Only person who doesn't love it? Lou Piniella.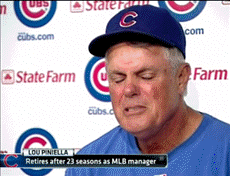 That's why he's crying. Unless maybe it's because he does love it, but couldn't find a seat. It does get busy here.
My go-to: bean-and-cheese burrito with green chiles (aka Green & Cheese), and a crunchy taco with chile. The taco is fuckin' majestic. Neon-orange shredded cheddar, and tons of it, and lettuce topping greasy ground beef that is deep-fried with the shell … it ain't health food, that's for sure, but it's the best. Adding the red chile kicks the heat up to a pretty cuckoo degree—this heat really builds, too. Once I had a Red & Cheese and the accumulated heat was actually too much for me, and I've eaten habanero-smeared tampons.
Then there's the Green & Cheese—mmmmggggahhh. Actual words fail, except that it's fuckin' awesome. Lardy, creamy beans, lots of cheese, and those gah damn green chiles! Hoo-boy, Lupelicious! All this bounty and a small Coke for like $10.
Only possible dings against this place are that the service can be pretty slow (I've seen obvious tourists actually get ignored), and it's not 100% consistent—much like Lou Piniella's "No. 2."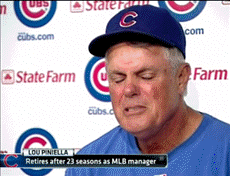 Review by Pauline Kale, February 2018