Sugarfish By Sushi Nozawa
212 N. Cañon Dr, Beverly Hills, CA, USA
Back in the late 80s, Sushi Nozawa was the sushi Spago, where it didn't matter whose name you could drop or how big your shoulder pads were, you were only getting served if and what Chef Nozawa wanted.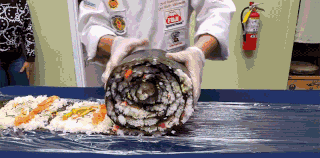 Nozawa say you eat big sushi!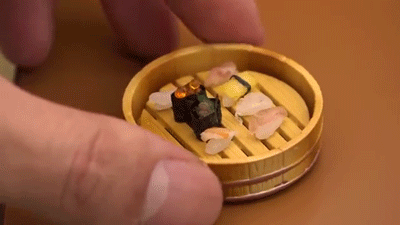 Nozawa say you eat tiny sushi!
Nozawa say, now you eat Taco Bell like child!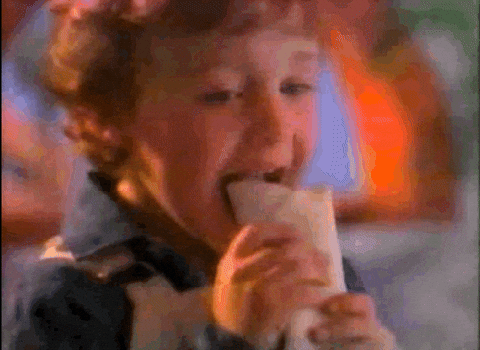 Perhaps he didn't run it quite like a game of "Simon Says" back then, but however he did it helped to popularize the omakase concept and kick L.A.'s sushi culture into high gear.
Fast-forward a couple of decades and NozawaCorp (or whatever the LLC is that operates from the byzantine skyscraper that houses Chef Nozawa's disembodied head in a jar—strangely, he's not dead) brings us Sugarfish, a still-exclusive-ish yet more accessible version of the Nozawa omakase experience. Now, it's streamlined for the likes of you and me, rather than Joanne Whalley and Val Kilmer.
Sugarfish Beverly Hills is one of a handful of Sugarfishies situated strategically around town. In terms of experience, they're all about the same, though the location of this one is a little ritzier. When they first opened, it was kind of hard to get in, but that's never mattered to me, because all I ever get is takeout.
I must say, I do derive an unfair amount of genuine pleasure showing up to this tiny place in a dirty track suit to pick up my order, watching the pained expressions of the folks who probably had to wait to get in. You can clearly see all the husbands and boyfriends suddenly realize they could just be having Sugarfish at home while watching "The Bryan Cranston Hour."
Much like In-N-Out, the Sugarfish menu is bone-simple: Trust Me (the standard omakase), Trust Me Lite (for the slightly smaller estómago), and Nozawa (the "Gutbuster," as my old college pizza joint used to say). Dining in, you're served piece by piece in sequence; for take-out, everything's assembled in a tidy little box accompanied by an instruction card on how to properly prepare each piece.
Albacore sashimi; yellowtail, tuna, and salmon nigiri; albacore and blue crab hand rolls; and some edamame, along with the scallions and soy sauce you'll need to make each one just perfect. I'm not even sure which one is my favorite—oh yes I fuckin' do, BLUECRABHANDROLLMMMMMMNM!!!
I could live on Trust Me's alone, and probably would if I were slightly more of an L.A. douchebag. As it is, I'm only a faux-alligator belt, I won't attain the next level until I've cruelly embarrassed a child actor at an open casting call.
Review by Stinky "Pete" Vinegar, October 2013