Wurstküche
625 Lincoln Blvd, Los Angeles, CA , USA
The bathwater-to-baby ratio in L.A. is pretty high, especially in certain pockets like this shitty stretch of Lincoln Avenue near the dirtier end of Venice. It's the kind of neighborhood that wants to look "tough hip" but just isn't … so you get a place like Wurstküche near a Floyd's Barbershop and a giant, filthy Smart & Final.
Which would be fine, if there were anything that made Wurstküche particularly worth visiting. A cavernous faux-Bavarian brewhall serving sausages and beer, it reeks of an elitist entrepreneurialism that no amount of sauerkraut could smother.
I guess I should say something nice: uh, I like that they have rattlesnake sausage. Now can I say all the not-nice things?
The vibe is pretentious—I'd even say smug—complete with a DJ blaring wimpy indie rock like you're poolside at the Ace Hotel. I mean, if you're gonna go that hipster with a place like this, at least spin, like, Heino.
Then there's the clientele: self-proclaimed "creatives" desperate to flex their culinary sophistication, none of them seeming to notice that the food is, by and large, totally unremarkable. It's all very West Side—style over substance, idea over execution, trying-to-hard-to-be-cool over trying-hard-enough-to-be-good.
Unfortunately for me, my fuckin' coworkers always want to go here.
For as overpriced as the food is, I would almost prefer if it were bad, so as to be completely dismissable. But mostly, it's just bland. Strangely, the more complex items (such as the duck, bacon, and jalapeño sausage) tend to be much less flavorful than the simpler ones (like the bockwurst). It doesn't help that the rolls are chewy and absolutely swallow the sausages, which are also drowned in condiments. Ironically, the best sausage I've had here was probably the vegetarian Italian (made with eggplant and fennel) served with sweet peppers.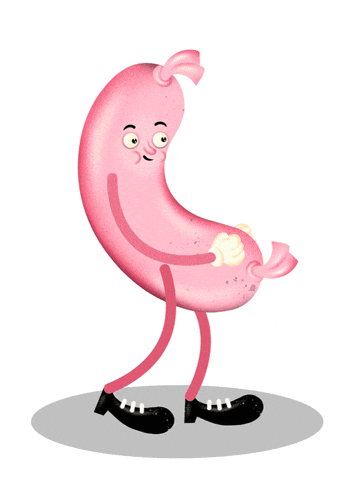 This time, I had the kielbasa with sauerkraut and spicy peppers, with truffle-glazed fries, and a Bitburger. The kielbasa wasn't all that interesting, and the the truffle fries were full-on offensive (the Belgian fries without the truffle glaze aren't too bad, though). Of the available dipping sauces, the tepid curry catsup isn't worth the bother; the plain ol' buttermilk ranch is probably the best.
Now, they do have great beers, no doubt, though you can barely get out of here for less than $20 if you buy a beer to wash things down with. I'm fine paying $20 for lunch if it's a good lunch. But between the dour ambiance and the mediocrity of the food, a good lunch this is not. If I wanted to go watch a bunch of pretentious assholes shove meat into their mouths, I'd hang out a lot more at that William Carlos Williams-themed sex club near my house.
Review by Fucky-Sucky, December 2011