Tentenyu Ramen
2012 Sawtelle Blvd, Los Angeles, CA, USA
Although it's been around for 40 years in Japan, Tentenyu was a bit of a latecomer in the Sawtelle Japantown ramen boom, which is already starting to feel like it's about to give way to the next big L.A. food trend (my money's on Inuit). But all it takes is one bowl of their beautiful chicken-based broth to recognize Tentenyu as a unique presence in a sea of increasingly unremarkable noodle shops.
With nearly six hundred thousand ramen joints on Sawtelle alone, it's getting pretty tough for a new one to stake its claim. That might be why the one Inuit joint is doing so well. I swear, there's never not a line for that guy's tiny igloo … say, how does he maintain that thing in this climate, anyway?
Fun fact! Tentenyu was actually named Manraiken when it started as a semi-legal food stall around the time of the Carter Administration, but when they were forced to get an actual restaurant space, they didn't have enough money for a new sign, so they just used the one left by the previous occupant.
Good thing they did, too, because otherwise people would have presumed it to be some kind of Moonraker-themed ramen place.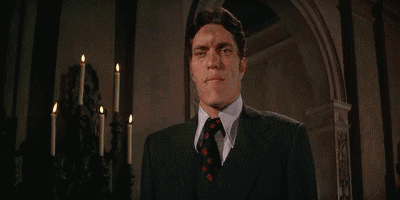 Come to think of it, I want to eat at that place post-haste!
The options here are plentiful, and tweakable to your palate—they have different richness levels of broth, and several different ramens and tsukemens to choose from, including a mushroom-based option. I had the signature Tentenyu Ramen, spicy—the chicken flavor is a nice departure from the usual fatty pork bonanza, and while it's definitely rich, it's a bit thinner than a porky soup, and less creamy. In a crowded field of contenders, the flavor here isn't quite like anything that's being done elsewhere.
That reminds me, I have to get ahead of the curve for once, so I'm already strategizing my franchisable Inuit mall concept, Inuit Joe's. I'm thinking something like shaved ice cones topped with raw fish carcasses, served with fries in a cup a la Boardwalk.
Review by Pumboo Dongo-Dohnoh, October 2016
More L.A. Ramen:
Kotoya Japanese Ramen & Bar ~ Los Angeles
Santouka ~ Los Angeles
Shin-Sen-Gumi Hakata Ramen ~ Los Angeles
Tsujita L.A. Artisan Noodle Annex ~ Los Angeles
Venice Ramen ~ Marina Del Rey